Lake Waikaremoana
In the Te Urewera national park, Lake Waikaremoana is an idyllic location.  We were especially lucky to have excellent weather in the week between Christmas and New Years 2015. The photo above was taken on the afternoon of the first day hiking, near the Panekire bluff Hut and over looks the southern side of Lake Waikaremoana.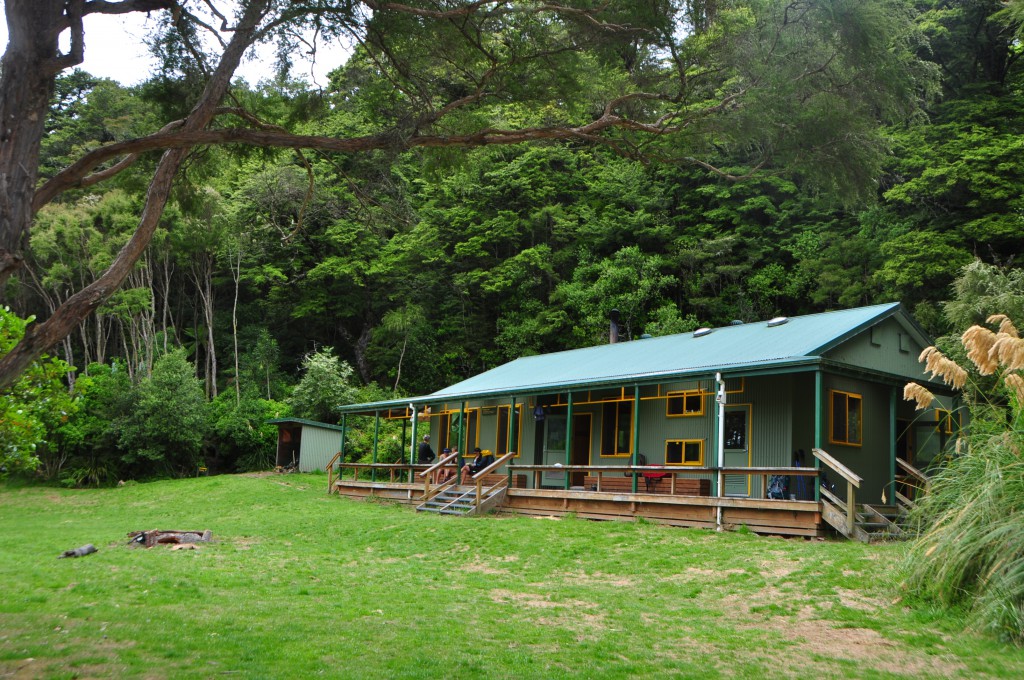 The photo above is of the Waiopaoa Hut by the south-western corner of the lake. We stopped here for lunch on the second day of the hike, although the recommended option is to stay here on the second night, we continued on to Marauiti Hut which made for a very long day and sore feet at the end.
The photo above was taken on an optional side-track on the second day of our hike, up to Korokoro Falls which are stunning and well worth the effort.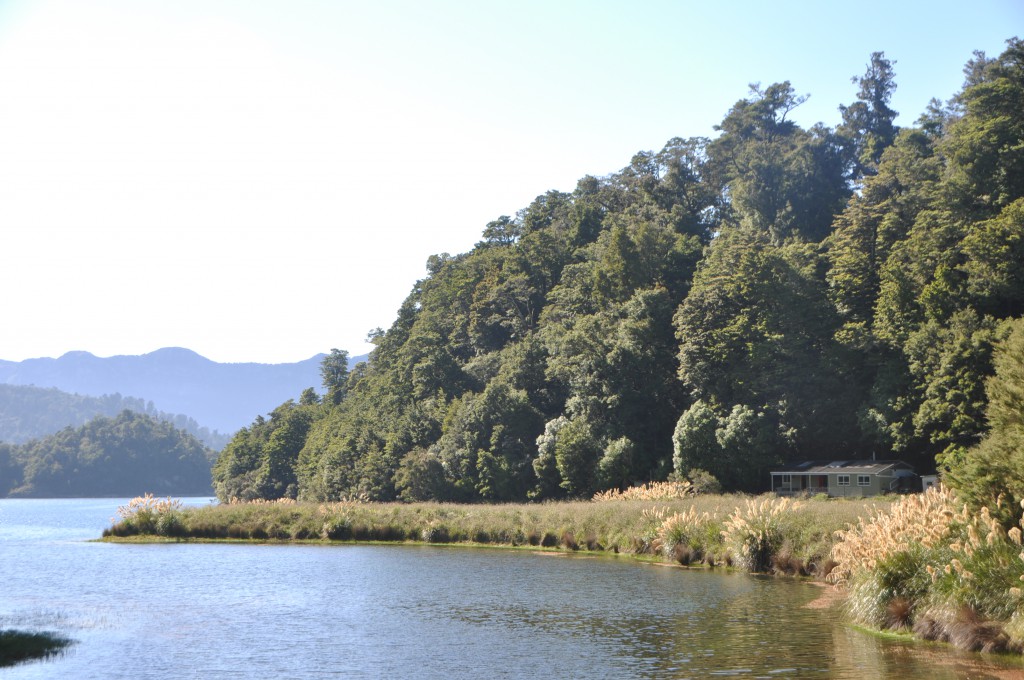 The photo above was taken on the morning of the third day of our hike, looking back toward Marauiti Hut where we stayed the night before.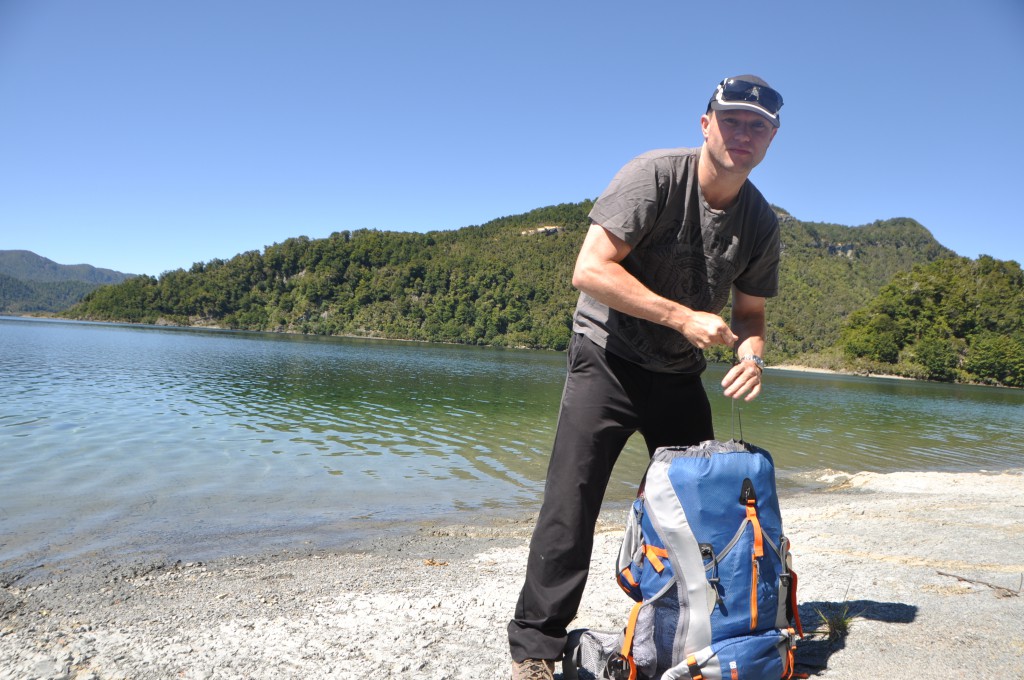 The above photo of me was taken on day three of our hike, at the lake front where we stopped for a swim to cool off and get clean after covering a massive 21 kilometres on the second day.  As you can see the weather was perfect for swimming.
You can book a hut or get more information from the New Zealand Department of Conservation website here.