I've had my motorcycle license since I was in university but have recently been sharpening my skills with training from riderskills.co.nz with a view to obtaining my unrestricted license and possibly re-entering the world of motorcycle owners.
Simultaneously I've been keeping my eye out for the kind of bike I might like to purchase and currently have my sights set on a BMW F650GS dual-purpose. Here's one I saw parked outside my local library.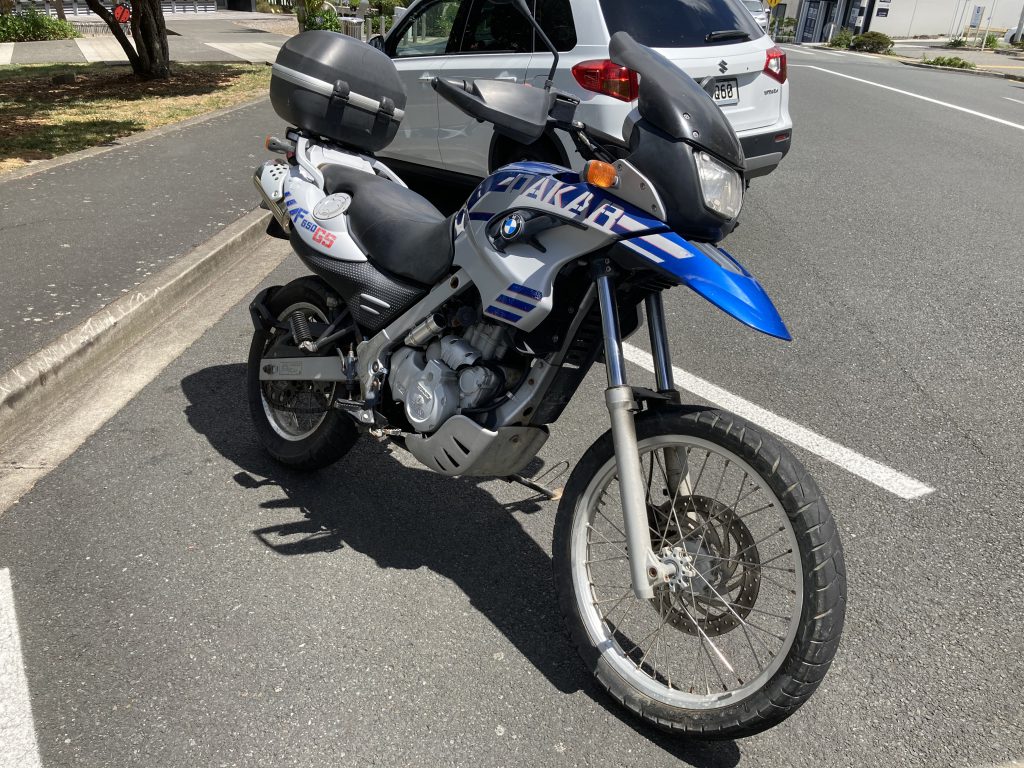 What I like about this bike is that it is relatively light-weight and has an upright seating position. One thing I learned from owning a sports bike is that their crouched seating position doesn't suit me.
I also like that this bike can work both on and off-road, not that I have intentions to do much off-road riding, but it is nice to know it has that capacity, especially given the surface quality of many back-country roads around New Zealand.
A good deal of the competency based training and assessment (CBTA) theory is contained in the police foundation's book, Motorcycle Roadcraft. Certainly it is a great source of information for the skills required to stay safe on the road when motorcycling.
My most recent training consisted of two hours on-bike assessment with feedback provided through a radio communication headset incorporated in to our helmets. I hired a bike from Colemans which was a 250cc Suzuki V-Strom, pictured below.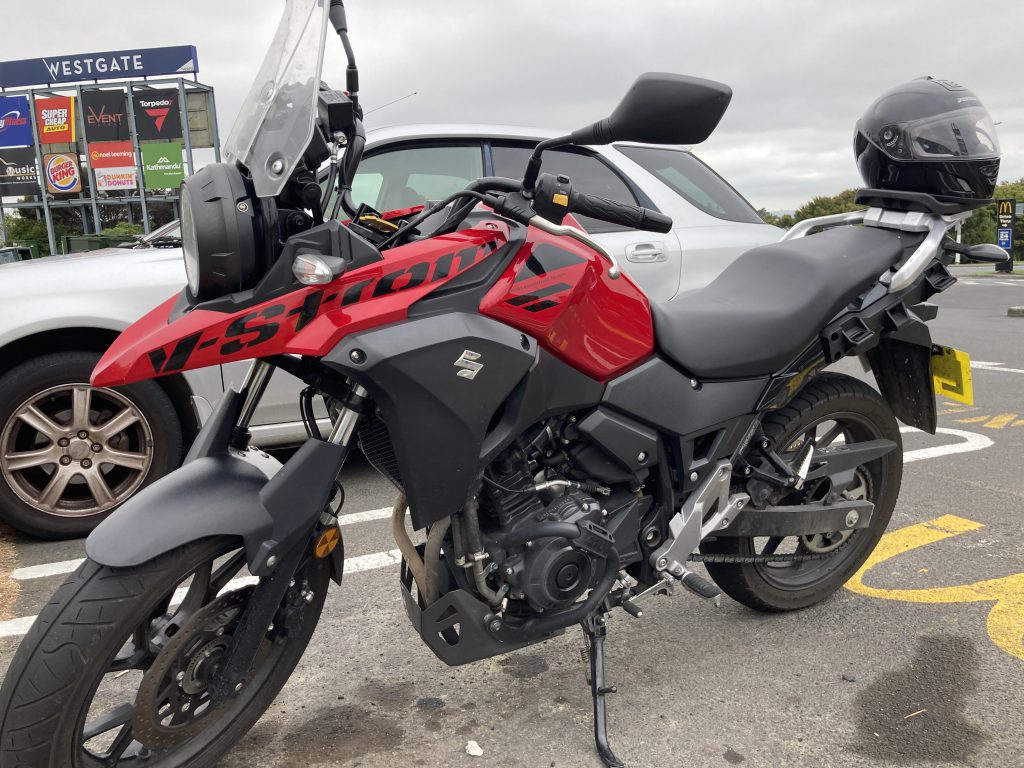 I really enjoy riding motorcycles and it is important to me that I do it safely these days. Getting CBTA training here in Auckland was both enjoyable and rewarding. Taking time to relax with a coffee from McDonalds was something I'll remember to do next time also.